At CIT2017 China audio and video integrated technology exhibition, the Snail invites you to experien

The anticipated CIT2017 China audio and video integrated technology exhibition will be held on June 16-18 at the national convention center in Beijing. Our booth is located in the C region vip4-1. The snails will be displayed in a series of products. Welcome to the experience.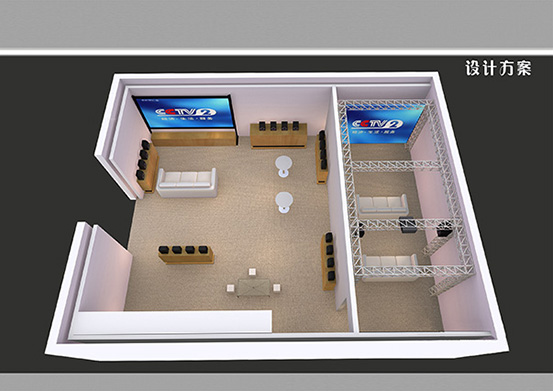 The Snail Snail participated in the product
Home theater series
Equipment list:
Q: sound system: U2 - Ⅱ
Player: Billie
Intelligent control system: wiesen
50 "LCD TV
Pa: enbridge
U2 - Ⅱ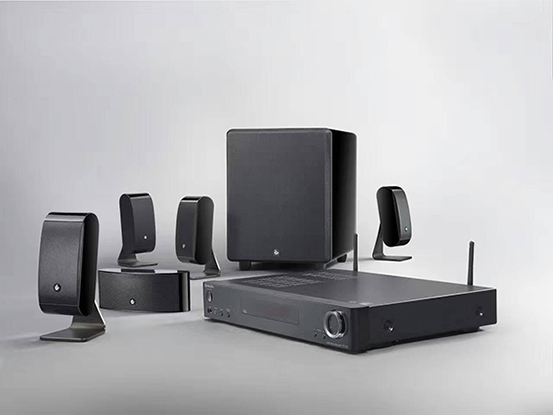 Specially designed for sitting room entertainment, greatly satisfy the seal in the home to listen to, watch, sing demand, need not to put, installation, decoration style harmonious collocation. Ultra-low S8A adopts pure sound basin, with perfect 5.1 audio system. High quality piano paint process, over 1000W system rated power, extreme small body big energy!
U4
Designers will U4 wooden carved Italian sports car as streamline arc, the scope of the sound waves spread more plentiful around and surrounded feeling stronger, has fully shown in vocal and high resolution, accurate and powerful, clean sound. High quality piano paint process, more than 1400W system rated power, system energy is free! Special entertainment design for the sitting room, greatly satisfy the music listening, movie, singing in the home demand, need not to put, installation, decoration style harmonious collocation. Choose to form 5.1 audio systems with S10A or S12A.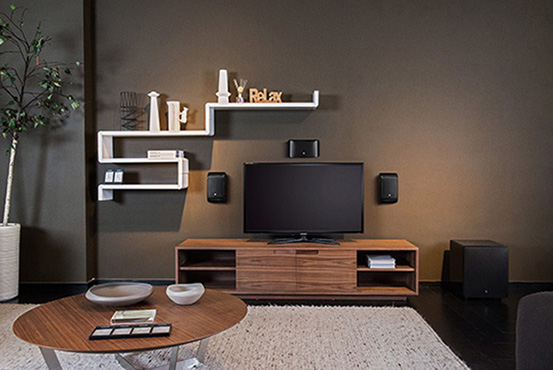 Equipment list:
Sound system: Snail U4
Player: Billie
Intelligent control system: wiesen
60 inches of liquid crystal TV
Pa: enbridge
Cabinet: the mammoth
Panoramic sound cinema
Q: panoramic sound theater, 11.2 by Italian Snail multiple product mix to form a complete series, tie-in white 120 inch acoustic curtain, SONY projector, enbridge amplifiers, OPPO player, wesson intelligent control system, the mammoth cabinets, etc
The main speakers: H8
Medium: H6CD
Top: round IW6
Side surround: U204
Subwoofer S12A
IW6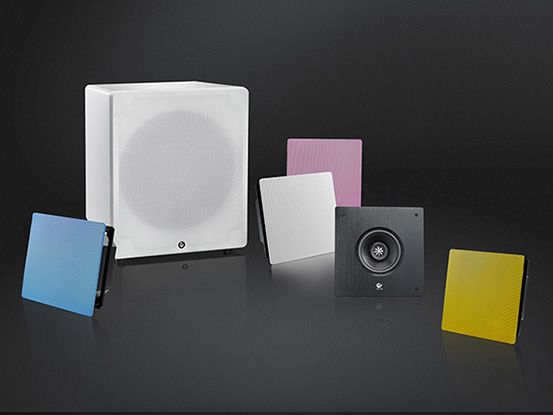 11cm installation size, independent voice box body guarantees quality, coaxial, horn compression, point source technology to form an exclusive, several points of sound source overlay to form a powerful matrix. High quality smooth paint process, more than 6000W system power is enough to shake the professional cinema. We can accept custom color and meet the requirement of home.
IW6LCR
Variable shutter type guide Boeing box, the main structure is composed of chip can adjust the Angle of the shutter, its characteristic is to specific adjustable hundred pages in a position of speakers pronounce, sound from the speaker export guided wave point to specify the direction, and by adjusting the variable shutter sound in the way of the effective frequency and sound pressure to point to the distance and location. Blade guide this technique by changing direction of direct sound, make the direct sound waves through the guide blade specified direction, which can effectively solve the problem of speakers direct Angle, this patent is different from conventional loudspeakers variable direction is that the patent is to change the speaker's overall frequency, and other single only part of the frequency change the horn. It has the advantages of simple structure, convenient installation and good acoustics.
U204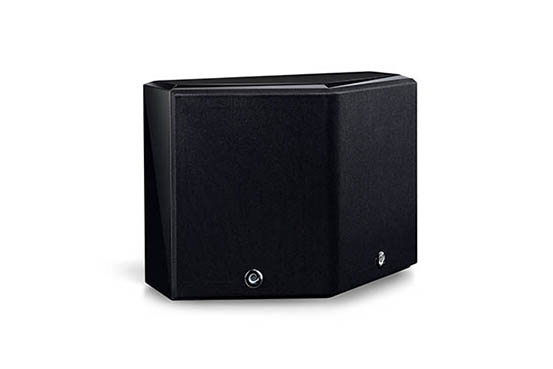 U204 is designed to give the theater system more room and surround speakers. So U204 has a dipole sound structure, with a 1-inch metallic high unit on each side and a four-inch bass unit. Military level of aluminum voice basin, cold play voice wave technology for years without changing, dynamic stroke 60 mm, "configuration" AD826 effect, system 500-2000 w, high resolution large dynamic subwoofer.
H8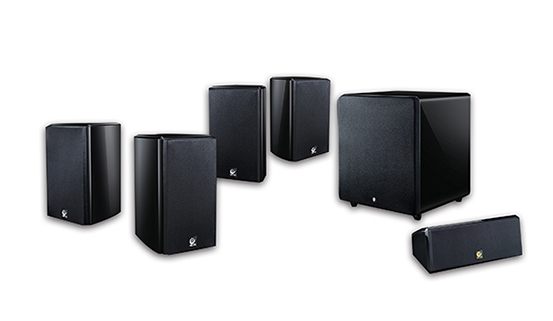 Carry on the fashionable modelling of Snailpower, a variety of color will be ordered, can be hanged on the wall, various installation way do not need again to decorate a style to worry for the family. Match 1x1 "+ 1x8" the speaker unit, always let you feel the shock of the scene! Match the S12A low tone, make the living room your own movie theater!
Annual video music festival: CIT2017 China audio and video integrated technology exhibition
For a long time, China's audio-visual integration technology exhibition (CIT) according to industry manufacturers and buyers from various fields to provide quality commercial display platform, to provide unlimited creative inspiration, as well as a variety of cutting-edge solutions, by the broad masses of the industry and audience's high praise. Entering 2017, the Chinese av integration technology exhibition will be the latest entertainment technology, products and solutions as the theme, integrated into the network, 4 k, intelligent, full house electronic integration design, digital entertainment, training content such as BBS, ensure that the exhibition in 2017 level higher, more rich content.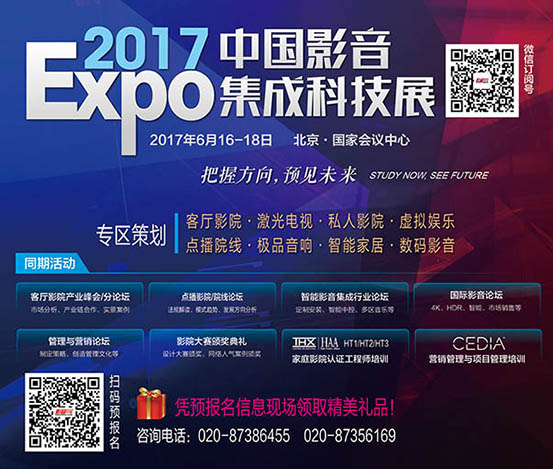 The main content and projects of the China video integrated technology exhibition in China:
(1) the product category of the exhibition
Each year, the CIT show will focus on the presence of excellent audio-entertainment products at home and abroad. Viewers will be able to see the latest audio and audio systems integration technology and applications. It is the important platform of the market in the future.
(2) the living room cinema experience zone
Sitting room theaters with huge market potential will be important development direction of the home entertainment market development in the future, therefore CIT2017 China av integration technology exhibition will be dedicated for the sitting room movie theaters experience zone, through a variety of different decoration style, the sitting room of different size and different configuration of entertainment theater project bring you a brand new home sitting room entertainment system experience. Build a variety of family entertainment scene experience space, to explore the sitting room cinema show promotion mode, to the industry and consumers show theater sitting room new form, new mode and a new direction, to permeate channel and terminal sitting room theater idea, promoting the development of industry chain cooperation and industry specifications.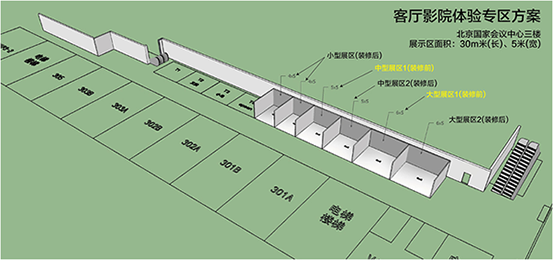 (3) training:
The CIT2017 China audio and video integrated technology exhibition will launch two series of training:
(1) thx-haa training (June 17 to 23). Course will be in-depth analysis of home theater equipment, technology, and performance of acoustic design, will be involved in home theater design, home theater surround sound box system layout, surround sound box system set-up, indoor acoustic processing strategy, etc. According to international practice, students who attend training courses and pass the online exam will receive a double certificate from THX and HAA.
(2) CEDIA training (June 15-16) focuses on marketing management and project management.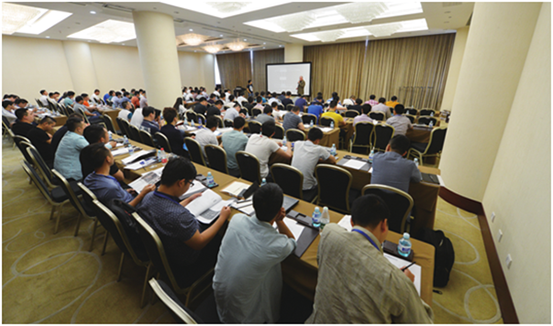 (4) the summit:
The 2017 Chinese living room cinema industry exchange summit (Beijing) will be held in the afternoon of June 16. The summit as a sitting room cinema industry association's annual meeting in China, the summit will bring together all the members, invite industry chain representatives, relevant agencies and organizations, discusses the industrial chain integration, universal attention on topics such as marketing and promotion.
(5) the 4th floor laser TV experience zone
Laser TV experience zone will be opened up in the fourth floor, the domestic mainstream TV brands such as laser inovel, ShiMeiLe, otto yards, benq, etc will come together to the exhibition.
(6) BBS:
China audio integrated international communications BBS has been a major project for CIT for many years. The three-day event will be held at BBS for the same period. Include: BBS, BBS, BBS, BBS, and BBS, the new technology. Participate in BBS and learn the leading audio and video technology and application results.
(7) the awarding ceremony
Last year's "2016-2017 private cinema creative design competition" and the winner sound contributing the most popular network case selection, will be in CIT during the exhibition, the winning entries held a grand ceremony. Enjoy the wonderful case, witness the prize to be born, together feel the extraordinary achievement of the creative design of the private cinema.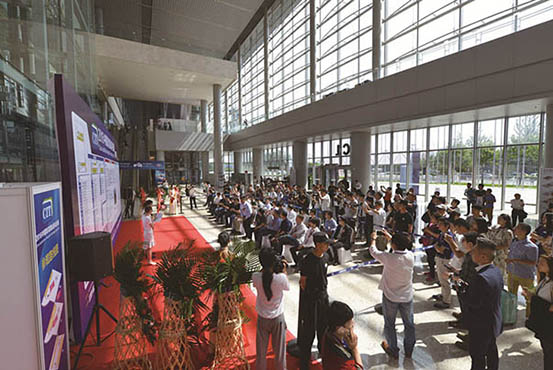 Annual music festival, a new visual and auditory amazing experience, "one-stop" work style of learning, sharing, communication and cooperation platform, on June 16-18 CIT2017 av integration technology exhibition in China. The opening ceremony is so great that it cannot be missed.
We are honored to be invited to participate in the exhibition, we will show you the products of wisdom and innovation, and we have prepared all kinds of gifts, expecting you to come! More innovation, more surprise, with you, we don't see!
May,2017
RETURN



Videos