ENJOY LIFE,START HERE

We are leading a busy life, with fidgety, we need to slow down our busy lives and enjoy the life in many ways . And when their exhausting work is done, people come back home again,home is a place where you can relax,kick back and just be yourself. A cup of tea,a song ,a film,relieve fatigue.
Enjoy life. If you love music so much,dipping yourself into music;If you love TV show or movies,find a few movies and TV shows,to relishing loveliness in life. Then the focus is coming…… The need to improve facilities for leisure and recreation,configure a set of sound for enjoy music and movies.
Then as now,the Home Theater is very popular. In its simplest terms, home theatre is a fusion of television and hi-fi sound .The device looks high-end and luxurious and high-level,but also take up room . Most people's home have no enough room in the baggage compartment for all the sound equipment. Today,there is a wonderful sound that I would recommend to everyone. Easy operation,more fashion,small size and high quality. It's SNAIL POWER.
The SNAIL POWER of sound is from Italy,maybe just because of this, the appearance of brand products ,romantic and beautiful. Today writer introduced two sounds,item U2 and U4 system。The U2 and the U4 look alike but very different size,2 inches and 4 inches.
U2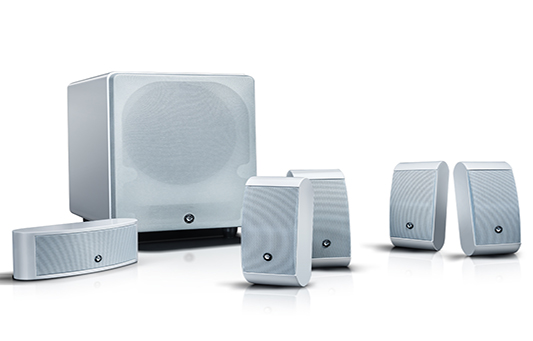 To start,the U2 is a litter size,a palm size, but you don't underestimate them.
The sound quality is very nice and not as to its size. Maybe someone will question the bass of the small sound,but actions speak louder than words. Comparing the U2 with others,you will find a tremendous sense of satisfaction and amazing sound quality by U2.I have the honor to verify this.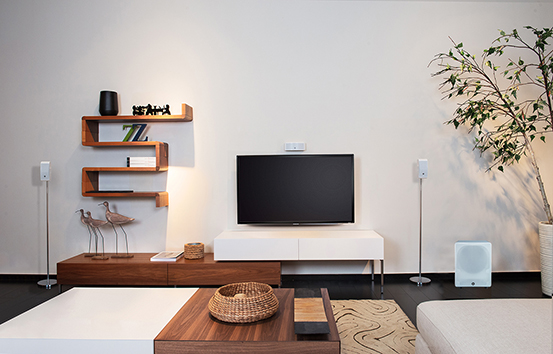 On the Expression Power of music,the mid bass and lower bass and the high bass,listen to their voices, some delicate movements and power strong; On the Expression Power of movies,as Home Theater system,it's good for movies,4 surround and 1 center sound and 1 subwoofer by system 5.1,When you go to see films that be personally on the scene.
U4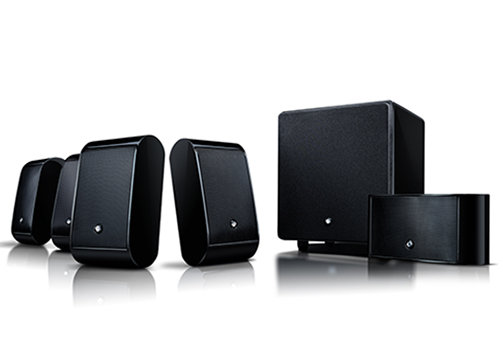 Compared with the U2,the size of the U4 is increased 50%.The Speaker of 4
surround sound to adopt a loudspeaker by 1 inch and a bass by 4 inches. The voice was deep and mellow.
On the market,the U4 is very popular and sell well. The subwoofer in 10 inches,releases tremendous amounts of energy. The subwoofer is not as bigger as better,associated with space settings and matching. The U4 record was outstanding for film and music:High-frequency permeability,Mid-frequency nature,Low-frequency Madden. I suggest you close your eyes and enjoy it.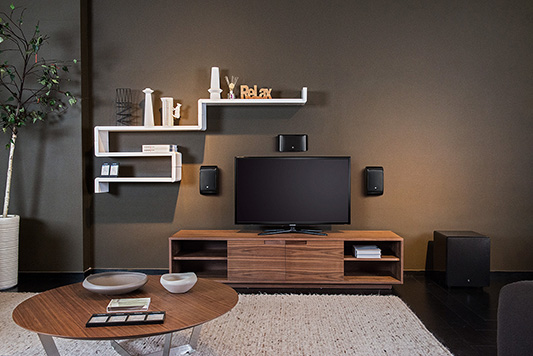 After introduced two sounds of the U2 and the U4,you might already know them. About their value, maybe,the price is not as expensive as you think,but the quality is as better as you think. Be responsible for saying:High quality and Inexpensive.
Enjoy life,start from ears. The beautiful of voices can deliver happiness,listen to song ,watch films,so enjoy it!
May,2017
RETURN



Videos