MUSIC bar Installs T Series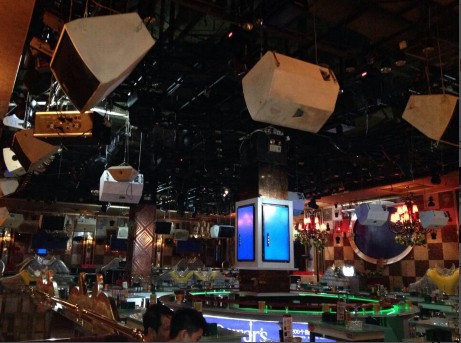 MUSIC bar is located in the center of Kaiping district. Adhering to the night of decadence and gorgeous, personality and freedom, publicity and artcharacteristics, bar inside the post industrial era and neo classical perfect combination of decoration style. Fashion beat music, unique cocktail is not a selling point. Mixed air was filled with the alcohol taste, low frequency music withelastic, shook your heartbeat, both men and women in the dance floor crazytwisted her waist and buttocks, dress elegant woman laughing to mix in the pile of men sometimes whispering, and playfulness, the whole atmosphere thickambiguous.
MUSIC bar Installs Snail Power loudspeaker system, so as to achieve low power consumption, high efficiency. The MUSIC bar can do in the shock of music whisper to one anotherand not too very noisy, all thanks to the Snail Power loudspeaker system frequency clean, delicate and full of sense of hierarchy.
RETURN